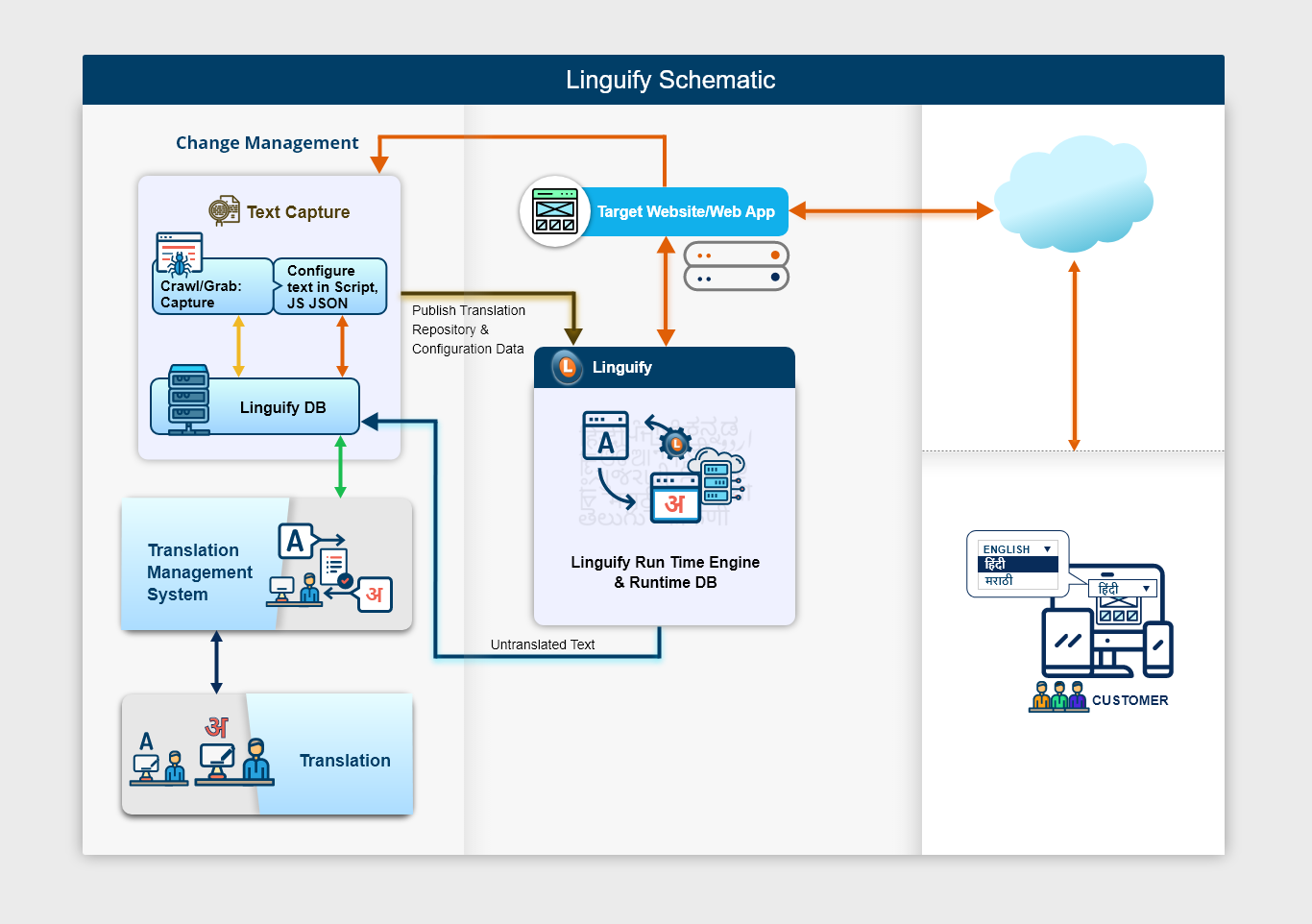 Linguify is a comprehensive multilingual solution that packs a range of competitive features and functionalities. It incorporates the expertise of over 100 Indian and foreign languages and transcends the capabilities of conventional translation solutions by addressing elements such as content extraction, SEO, data security, formatting, and website change management.
How does Linguify help you go Multilingual?
Linguify is a result of LinguaSol's years of research, and efforts towards developing a multilingual solution addressing the real-time concerns of enterprise website owners who want to go multilingual and grow their local market presence. Choosing Linguify simplifies your journey towards going multilingual. It proves a complete multilingual translation management solution for diverse websites.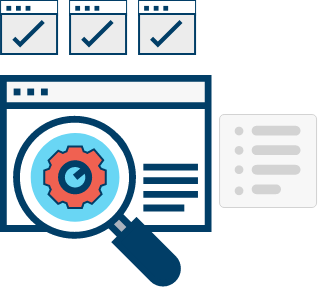 Content Selection and Capturing
Linguify offers an either fully automated or an assisted content extraction feature that comprises a smart crawler. The crawler extracts contextually relevant and appropriate URLs, metatags, multiple format files, and webpage content to translate. The content selection and capturing feature avoid duplication, help save translation costs, and provide translation estimates to the website owners.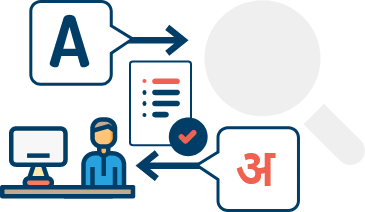 Translation
Linguify translates content in the language of your choice in two different phases. The first one is preparation, wherein it analyses the text, detects domain terminologies, and name entities. The focus is on domain keywords and branding. Besides, it enforces keyword consistency, and also involves checking the translated text for the specific use of terminology translation.
The second one is SEO compliant translations. Linguify's technical and linguistic capabilities help deliver not only correct but appropriate human-translated localized translations, with SEO reinforcement. The solution eliminates inaccuracies associated with automated translations.
Linguify delivers translations on time and ensures translational consistency throughout. It creates audit trails to preempt quality dilution or errors, thereby ensuring the highest translation quality.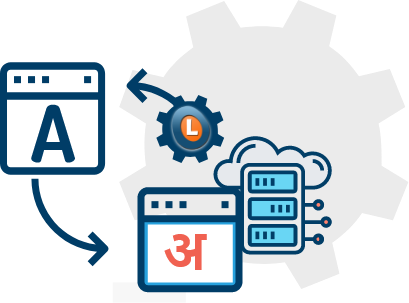 External Multilingual Solution with Cutting-Edge Middleware Technology
Linguify is an external solution. The fully external run-time webpage translation technology ensures implementation without disruption. It does not need you to employ engineering resources or resource provisioning and is deployable on your server/ hosting. So, you don't require an external service.
Linguify does not demand an internet connection. The solution facilitates the complete outsourcing of translation without any code or admin access to the CMS/ database. It provides zero-disruption translations. Besides, it is compatible with multiple web-architectures and ensures data security during translations.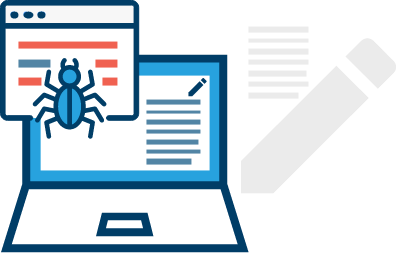 Change Management Support
Linguify comes with comprehensive change management support. The built-in crawler crawls deep as well as specific pages to identify content changes/ additions. The feature fully integrates with the translation management system of the solution. It avoids untranslated content, provides a quicker translation turnaround, and ensure adherence to SLAs.
Turn Your Website Multilingual