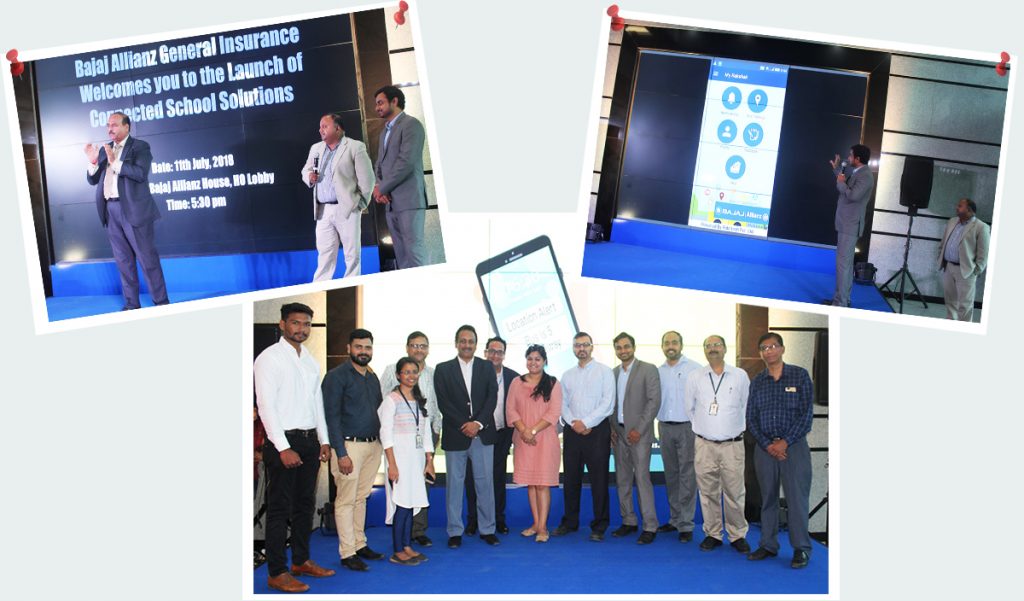 Bajaj Allianz General Insurance Co. Ltd. launched its "Connected School initiative" with Fidel Softech as its IoT technology partner, in Pune on Wednesday 11th July 2018.
The launch event was inaugurated by Managing director and CEO of the company Mr. Tapan Singhel.
"Connected school" initiative includes an IOT enabled technology solution combining safety, security as well as insurance coverage for school students thereby addressing the parent's worries around school travel & transport.
Bajaj Allianz believes in "Relationships beyond Insurance" and this initiative to bring in more transparency and safety to school travel reiterates that belief. This is an industry first initiative and Bajaj Allianz as an industry leader believes in leveraging technology to deliver the same.
Fidel Softech specializes in delivering cutting edge technology solutions in local languages. With offices in India & Japan, Fidel works with global and local clients in the areas of FinTech, IoT & Product localization.
Fidel is proud to associate with Bajaj Allianz & work closely as an IoT technology partner in this and other initiatives.
For more details, please reach out to iotsolutions@fideltech.com