LinguaMate for Collaborative Translation
Cloud-Based Translation Management Systems. Collaborative Translation Platform.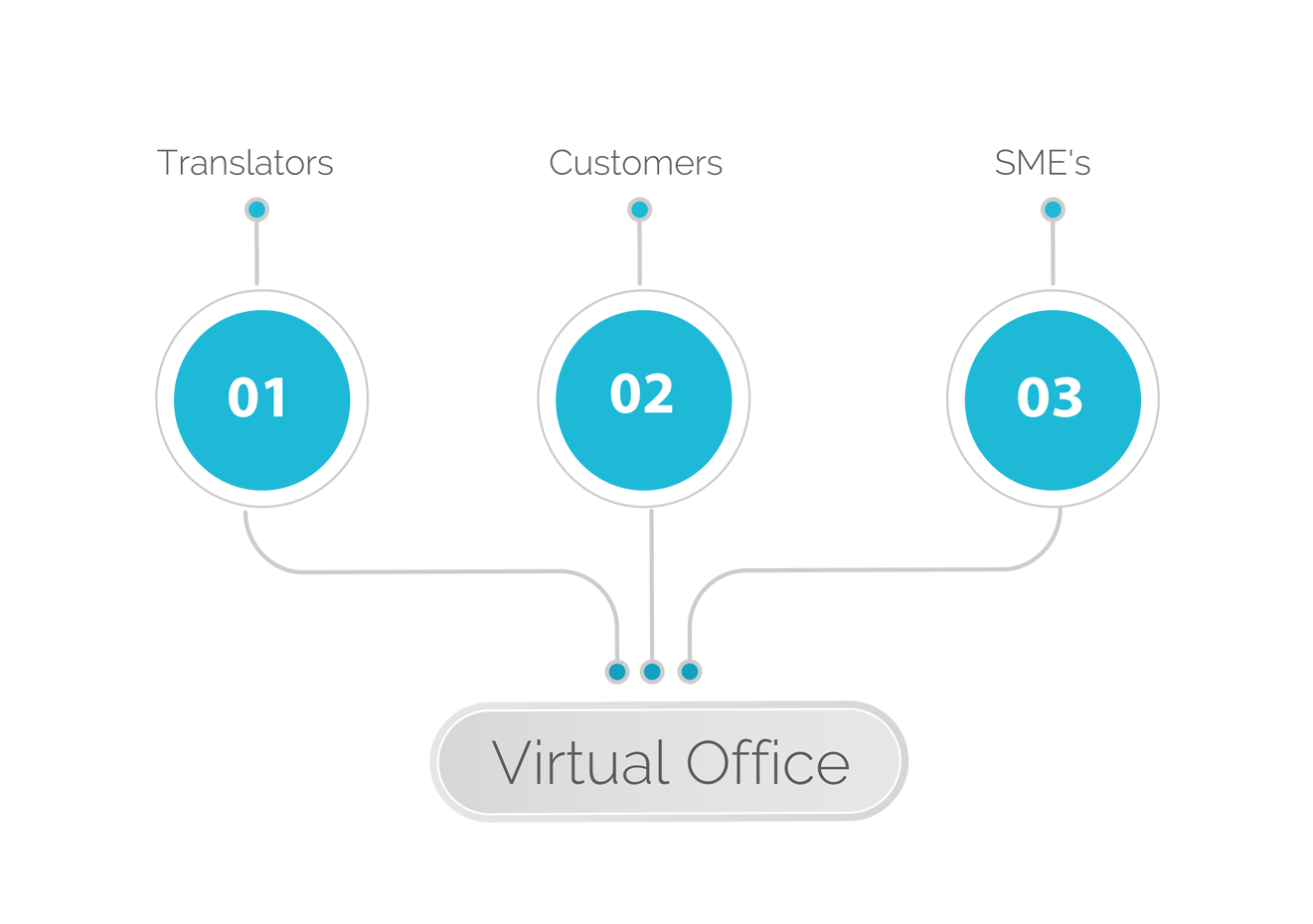 Overview
Current CAT Tools as well as server-based Translation Management Systems are expensive but good for the old or existing T-E-P translation process but fail to leverage the new advancements in the area of Automated Machine Translations. These methods also do not facilitate fast Turn-Around-Time.
LinguaMate is a collaborative translation platform created to facilitate real-time exchange of information between translators, reviewers as well as the customers. It operates as a virtual office and aims to redefine the entire translation eco-system. It also has several enhanced features to aid more accurate translations, and have several special resources for Indian languages.
Inclusive Platform
LinguaMate brings together every stakeholder in the process of translation on one platform.
No Dependency on Internet Speed
LinguaMate works at any speed no matter what the bandwidth.
Spell Check for Indian Languages
LinguaMate has an integrated spellcheck feature for Indian languages.
Real-time Connection
A major feature of LinguaMate is the real-time conversation that can be initiated between QAs and translators.
A Centralized Database for Translation
LinguaMate works with a central repository where previously translated context based translations are saved.
AI Argumentation
Training and feedback on training is a highly difficult area to monitor. With the inculcation of AI argumentation the training of new individuals becomes an easier process.
---
Need a Collaborative Translation Platform?
Message to Get a Cloud Based Collaborative Translation Management System