LinguaMT For Translation
Expand your Horizons. Collaborate. Meet New Audiences.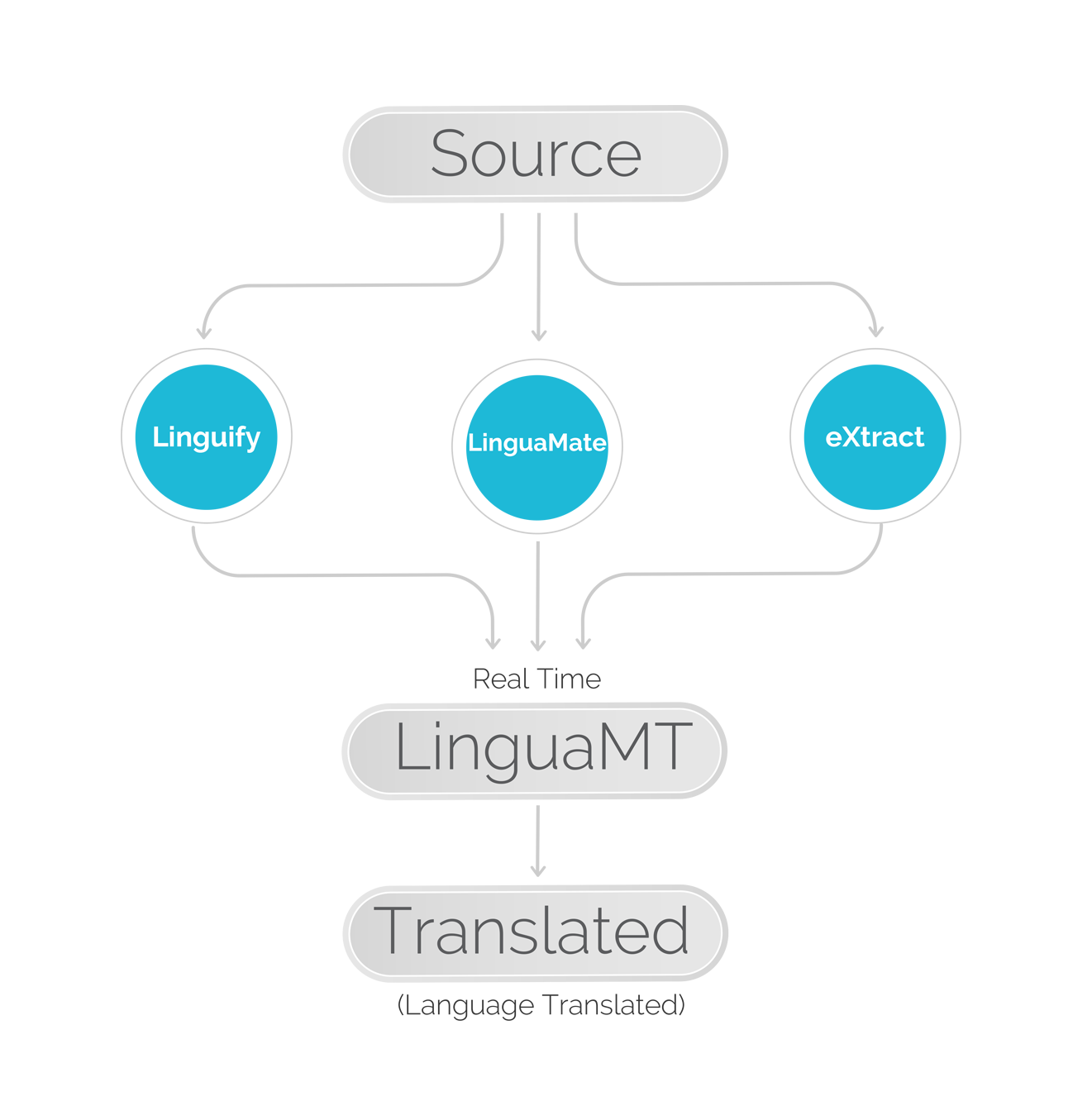 Overview
LinguaMT is modular translation engine. It has modules for
Translation Memory
Machine Translation (MT) Engine (Google MT)
Phonetic Transliteration Engine for Indian languages
On the Go translation for templatized SMS, email and PDF
This multi-purpose engine allows the users to use MT or automation in various business scenarios. Together with the post-edit friendly LinguaMate tool, LinguaMT helps increase the translation productivity.
Google MT with Caching and Off-line Error Fixing
LinguaMT uses Google MT for machiene translation and has its own data cache with an option to fix errors offline
Domain-specific Termbase Enforcement, Termbase Extractor
All translated sentences /words become immediately available as a translation memory (TM) to all translators
Translation of Structured Document & Text - SMS, Email, CSV, Text/HTML Reports
LinguaMT can translate templatized or structured file formats in real time and deliver in local languages
Phonetic Transliteration Engine for Indian Languages
This is a trans-literation engine for nouns / names etc.
AI-driven TM
TM boost can help externally patch translations it so that it doesn't have to be seen by a human translator
MT (Machine Translate) -now-HT (Human Translate) -Later Option
This feature allows the user to get machine-translated documents in real time and then delivering the text reviewed and edited by a human thereby increasing productivity and enhancing quality
---
Do you have any questions or suggestions? Ask us a question, send a message