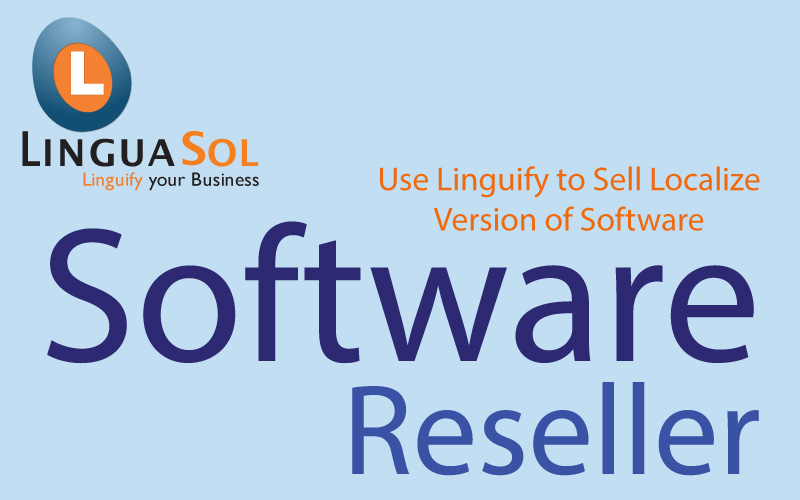 Operating in non-English markets such as the Middle East, Far East, and South East Asia could turn quite challenging if you aren't able to cope up with the increasing demand for local language support from your local consumers. What's more disappointing is the fact that product companies do not agree to support the localization requirement, unless the requirement is large and feasible enough to invest time, money and resources. However, as we all know, volumes in business build only over a period of time and waiting for which, could turn equally detrimental for the product and its localization ventures.

Similarly, while the principal product is localized, cross-selling the ancillary products could become quite challenging, in case, again if the product companies stick to business volumes, and not to the criticality of sorting things out! So, on the one hand, wherein you've got to manage your product, on the other hand, you are left alone dealing, and balancing between immediate client support requirement and the stubbornness of product companies. As a solution to this ever-existing concern, Linguify works as a solution for your client as well as the software application. Scroll down to know how!


What is Linguify?
Linguify, somewhat resembles a revolution within localization, as it is a one of its kind unique product that focuses on multiple aspects of localization at the same time. It offers accurate, relevant, and timely localization solutions, along with working as a middleware that adds a layer between the user interface and source code of the website. It does not require you to make any changes to the source code. For software resellers on the ground, Linguify offers the right and the most relevant
translation and localization solution
. It helps with appropriate scaling, promotion, and placement of the product in the local market, thereby, in a way, contributing to product sales and establishing user connections.
Linguify is a tested and proven product. It has been vital in localizing SAP PQM (Product Quotation Manager) in Vietnamese, QuickBooks in Spanish and many more software applications across the globe, and across diverse business domains.
So, now with Linguify, you do not have wait for the product company to agree upon offering localization and cross-selling services to you. Nor do you have to wait for the business volumes to increase to address consumer support concerns. Linguify is your solution towards localizing websites, applications, enterprise software, etc. in a short period of 6-8 weeks.
For additional insights on how to boost your software product sell in regional markets, Call +912022953848 or email info@linguasol.net