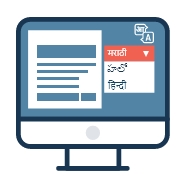 Free Widgets for Website Translation
Free translation widgets often come with their own limitation, you don't have a full control on what is being translated and with what accuracy. The translation often goes haywire if the context is not taken into consideration. Offered as Free, there is limited language and tech support. Same applies to the scalability or customization to match your requirement.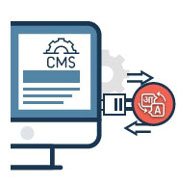 CMS Plugins for Website Translation
Often popular CMS provide a translation plugin or solution which works within the CMS. They are mostly developed based on the requirements considered during the initial build. It can work well for basic web architecture, with 1/2 target languages, but not easy to scaleup for larger websites, complex hybrid application and that too with more languages.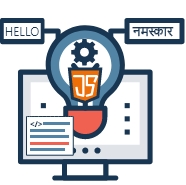 Website Translation Using JavaScript Translation Scripts
JavaScript is added to each page/screen to translate the page at viewer's end. It does not provide good user experience as the contents initially appear in original language, and then seen translated after a bit of lag. However, the bigger concern is that this approach does not support SEO since Google cannot find translated text for indexing.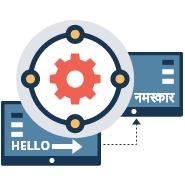 Website Translation Using Reverse Proxy
It allows total controls over process, translations & SEO. It works well for both static & dynamic web architecture. The biggest advantage of this method is that it is completely external to the website, and hence the website translation activity can be easily outsourced. You can even choose to use separate vendors for technology & translations.