Linguasol was featured in the Smart Udyojak magazine article in November 2021. The article was about LinguaSol's contribution to the translation industry.
At Linguasol, we help organizations grow multifold by going Multilingual in Indian languages for web & enterprises with no code or database changes.
Our Linguify solution, localizes the UI of any website or localizes applications or translates documents in an easy, fast, and cost-effective way.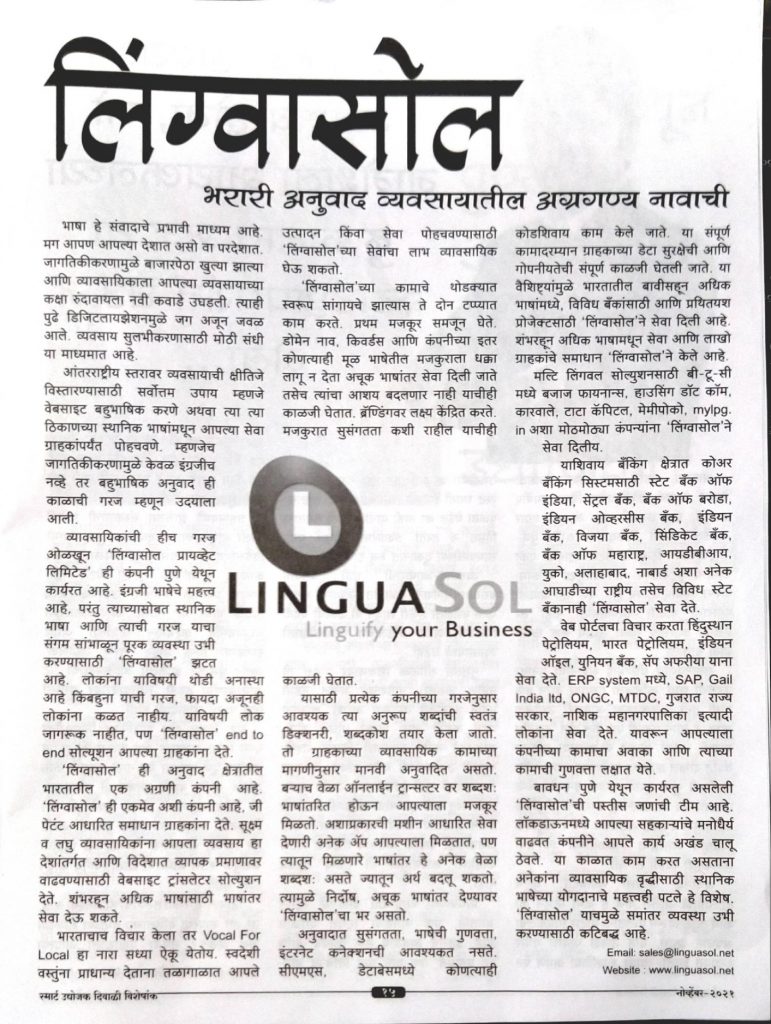 We provides localization and translation solutions for all business needs.
1. Multilingual solution for B2C companies.
2. Core banking system for language solution implementation for Nationalized, Regional Banks.
3. Language Solution Implementation for Web Portals.
4. Language Solution Implementation for ERP Systems.
Linguasol is a one-stop solution for all your multilingual requirements.
Connect with LinguaSol, and simplify your multilingual journey with Linguify!
You can contact us at (+91) 20-22953848 or mail at info@linguasol.net